Blog
Subscribe to posts
Here's a something everybody likes - Google redirect operation case study!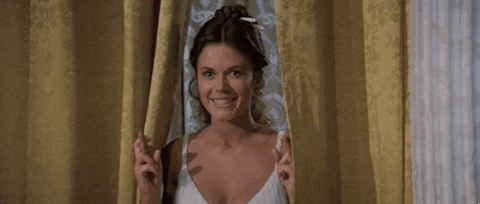 Ok. This is my latest update on the Local SEO strategy. It's partially based on what's already known about Pigeon local Algo. As always, this blog post is inspired by client's assignment. So, this time my clients are architects based in the suburb of Melbourne, Australia.
The brief:
Clients what to be ranked for a range of local search terms including architect Melbourne, home design Melbourne, etc. Importantly, the ranking options are: the 'local pack' and/or organic rank. 
Approach:
The website is a small one and largely lacks content. There are only site's 33 pages in Google index. We also acknowledge that the website does not really mention 'Melbourne' on its face, that's why it would only rank in a local pack for 'suburb'-specific searches. Also, it's worth noting that the current pages' titles are not relevant to users search intent. They are just a name of the city, for example, Projects > Residential > Suburb name – Company name. 
So, if you have the like situation I suggest that you update your website to increase a chance of ranking of the content that you already have. You would want to appeal to the local (town) and hyper local (suburb) search terms on your pages consistently and proportionally. 
You will need a proper content strategy to indentify your social audience and their interests in order to create a constant flow of local and occupation-specific content: blog posts and social messages to further promote them through a portfolio of social channels. Your social accounts will need to reflect your appeal to local / hyper local audience too. 
Since Google+ is critical when it comes to how Google will view your business, you would want to consolidate all your social accounts to G+ and take specific steps to engage with your audience there. To further increase Google understanding of your business, you would want to create Knowledge Graph on your company and the company persona (Wiki, Freebase entries). 
As a result, you'll have signals from your social accounts (relevance, geo-appeal, and discussions) priced in your local search positions as well as organic search. Enhanced site's validity and Google guidance' conformity will also result in greater Organic Ranking and Click through Rate. Importantly, as a side-product of Content marketing through Social media (if implemented properly), you'll be able to greatly increase number of incoming links to your website, which will also be priced in your Organic Ranking Position.   
Recommendations:
A killer website -> enhance your landing pages, use video and semantic (schema.org) data, use sitemaps as well as better website architecture, etc.


Local and hyper local -> mention geo-specific keywords (local vs. hyper local) in your site's content. Use Google maps' code (object) on your website too. For example, my client only used 'Melbourne' term on 4 pages vs. 33 pages for a suburb.  


Create targeted content strategy -> identify your social audience and their interests; write content that covers those interests, your offerings, and the intersection thereof. 


Traditional search engine signals -> out-grow the 'small site' concept through producing lots of relevant content, use a Blog. Also, exploit Social Media as a tool to get backlinks as they are important factors of [traditional] ranking. For example, my client had only 33 pages in Google index up to date. For comparison, his competitor ranked 1st for 'Melbourne architects' term has had 161 pages. 


Social media send strong signals to search engines -> optimize social profiles to reflect occupation + specific location, for example, use tags. 


Ensure you leverage Google+ effectively and fully -> use a Small businessguide to G+. Google+ is critical when it comes to how Google will view your business. 


Knowledge graph

-> to increase Google understanding of your business, you would want to create Knowledge Graph on your company and the company persona (Wiki, Freebase entries).  





Checkpoints
A killer website 
1.Create
XML sitemap
aw well as [traditional]
HTML sitemap
. Put the latter on the Footer menu. 
2.Make sure that the word count on prospective landing pages is adequate (>250 words). 
3.Optimize for user intent – make sure your page content includes occupation (subject) as well as adjectives and items geared toward the interest of your target audience. For example, for '
home design
' search query, it's also good to optimize for the following – see below.
4. Move video(s), links and other resources (presentations) to where it can augment the landing pages. It will increase a chance of ranking of the specific project page by creating more relevant and rich content that's arguably beneficial to a users interested in a specific [geo+subject] search term. 
5.Include
www.schema.org
mark up to associate content with specific semantic entity, knowledge graph. 
6.Create a unique
Meta description
for every page. 
7.Supply a relevant
ALT description
to ALL your images to enhance your Google Image search position. 
Optimize for local and hyper local search algo
1. Update titles to the template: '
Subject ?loc1, ?loc2 – Predicate
'. For example, '
Projects > Residential > Extension in Melbourne, Suburb – Company name
'.

2. Conduct a Competitor content count research. In my example, I have advised to use 'Melbourne' term on at least 70 pages, 'suburb' < 60. Notably, overall page count should have been increased to at least 100 (33 up to date) through introducing Blog section – see below. 
3. Put your address [featuring town] on the Footer menu.
4. Use
Google map code
on your Contact page, like for example, here:
http://cathicollaarchitects.com/contact/
Create targeted content strategy
1. Identify which content areas and content groups / target audiences are strategically important for your business. Hypothetically, those are:
Entrepreneurs, designers 
Lifestyle 
Travel 
2. Create overarching content strategy. Arguably, the aim is for your content to become the catalyst that spurs people into action- to change the game of entrepreneurship, lifestyle and travel for good.
3. Create editorial calendar for producing content and using different tools / media.
Traditional search engine signals
1. Start a blog - that's
how you rank #1 in google
 :)); write a quick post every day. In my example the Goal was: create 60 blog posts by the end of 12 week period. Increase overall page count to 100 by the end of the period concerned; as suggested above, use 'Melbourne' term on at least 70 pages
2. Start an
Instagram
account; share your blog post + other people content every day. In my case the Goal was: >100 posts over 12 weeks.
3. Share your content across Social Media:
Instagram
,
Facebook
,
Twitter
and via e-Newsletter. Why Instagram? Because all design-related websites like for example
www.homedsgn.com
take information from there. I set the Goal for > 40 linking root domains identified by
MOZ
.
Social media send strong signals to search engines
1. Create or re-use content and even tags to reflect
occupation
+
specific location
search terms. For example,
#interiordesign
. Goal: Social network posts > 100. Followers > 1000. Primary venue: Instagrem, supportive – Facebook and Twitter.
2. Use
Buzz Bundle
 to engage in conversations about your search terms / tags.
3. Use
Sniply
 to share content that's not essentially yours but relates what you do
Ensure you leverage Google+ effectively and fully
1. Implement steps as provided for in
The Small Business Guide to Google+
Also, claim local citations
1. Identify and claim local citations.
2. Add more reviews and cutomer experience in your local directories. 
I begin with introducing my client – Akinwunmi Ambode, a governor candidate for Lagos state, Nigeria. The candidate has been planning to roll out massive campaign and wanted me to   move the 4 'negative' publications off the TOP-10 Google results page for his persona-related search terms. 
The background
While major sources of negative information are reviews, negative press, anti-sites, the negative press is the most acute jeopardy to a client's reputation. Negative press comes normally from well established media sites that are ranked relatively high with Google. Most effective way to address the negatives press is: 
Semantic search entities (knowledge graphs) and
Promotion of person-related quality content.
Strategy
Since all negative publications essentially were news sites' articles, I took a simple view: I need to have Google categorize those posts under News section instead of bringing them to the Main search results page. Also, since negative post shall go, I need some good ones to take their place.
Approach
I have created a virtual entity 'Akinwunmi Ambode' and amassed as many facts about him as possible. Thereto, I have created a Freebase entity as well as Wiki Data entity. I have connected all fact regarding the Client together – citations, image, Wikipedia page, Wikipedia categories, other related entities, sites, accounts and many more. Some of them existed, but the majority I have created from scratch. So I created a knowledge graph. 
Google wisdom part. Google has been dramatically changing the concept of search lately including through introducing knowledge graphs. A knowledge graph is how Google goes beyond simple keywords matching and help know that a certain thing (entity) exists, summarize all relevant fact about it as well as introduce related entities. 
In addition to that, I have marked the client's website content with structured data to make a two way connection between Freebase / Wiki Data and the site. 
I predicted that on the side of reputation management it would have immense importance. Once indexed by Google, this would change the way search results page looks – the Google will know that Akinwunmi Ambode is not a keyword (like for example 'used cars Nigeria') – it's an entity that has a relevant web presence, etc sites, personal accounts, social media, images, news, etc. And Google will present search results accordingly. 
So, all news featuring Akinwunmi Ambode will be removed from the first page. Instead, they'll go under news section. Instead, all relevant personal sites, Wikipedia pages, social accounts and blogs will show up on the first page. Needless to say, it's a corner stone of the web reputation management that gives the straight way to achieving the client's goals. 
Secondly, the country's authority sites, including encyclopedia / reference resources, news hubs, etc. have become another target of the reputation management. I have found the authority resources in each category and have a planned how to deal with them to 1) push forward to inclusion, 2) change / amend existing content, 3) group content under tags. 
Results
Ta da. 4 negative links gone. They didn't even migrate to News section. They just became too time sensitive, and therefore irrelevant to the Top-10search results. Knowledge graph appeared on page. And the News section which included 68 entries in the beginning of the project, now counts around 1000 results. 
See the SERP screenshot below or check https://www.google.com/search?q=akinwunmi+ambode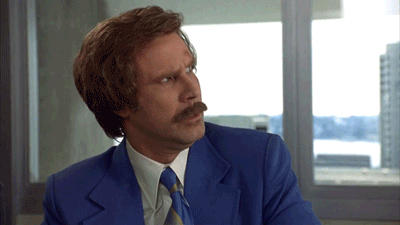 My client  - Searchwords, a local SEO company from Australia - needed a reputation management. As almost in every other case, the issue was negative reviews that were poorly substantiated but malicious in effect. The funnies thing is that they were made by another local SEO company... 
So, here we go. Hope you find it instructive.   
The problem
First of all, like every small site, Searchwords is exposed to a risk that negative reviews would dominate the Top-10 search results in Google. Google relies on several criteria when shaping a Search Results Page. Most influential of them are: a 'best match' and 'beneficial content' criteria. 
The implication of 'Best match' criterion is that your domain is shown whenever there's a brand-specific search query. Also, Google tends to show other domains that feature pages dedicated to your brand. 
While there could be a plenty of different pages to that end, small sites (juvenile brands) are often get caught in a position when 'no one' mentions them. And that's when Review sites come into play – they almost always have something on you, so they almost invariably tend to show up on the TOP-10 search results when a customer puts your brand name into a search filter. 
For example, let's compare Search Engine Results Pages (SERPs) across several companies that have had issues with a digital reputation management. Those are my past clients: Cincopa (multimedia content hosting service), Go-Gulf (web development and SEO) and, lastly, Searchwords themselves. 
https://www.google.com/?gws_rd=ssl#q=cincopa shows that 'Cincopa' brand search has only 7 listings on a SERP instead of 10. It is so because Google features Sitelinks that simply 'eat up' the SERP's place. Overall, the company controls 4 of 7 listings on the SERP: the site, and three Social media accounts. The rest are most influential resources that feature articles on the brand. Importantly, the negative review is seen only on Page 2 positions 6th. Total, there are 2,770 pages with a brand name in title. 
https://www.google.com/?gws_rd=ssl#q=go-gulf shows that a brand has been listed on Google Places and has Google reviews. The company owns several domains, and 2 of them are listed on a SERP. Also, there is a most popular page on the site that has a separate listing. Overall, despite a competition, the company controls 6 out 10 listings. 3 of them are brand's domains / pages, and the other three are social networks' accounts. Importantly, there's no reviews whatsoever, except for Google reviews. Total, there are 3,020 pages with a brand name in title. 
https://www.google.com.au/?gws_rd=ssl#q=searchwords shows that you control 5 out of 10 listings on a SERP: 2 are your site's pages, 1 directory membership and the rest are your social profiles. The remaining 5 listings are: 2 review sites, the Crunchbase entry and 2 links that are completely 'out of the way'. Total, there are 2,020 pages with a brand name in title. 
The strategy
So, my strategy goes down to the following. 
For the beginning – stop helping the 'bad reviews'. 
Create rich snippets – Google Maps, Google Reviews 
Squeeze out random links from the SERP 
Make sure your brand concerts with other strong brands
Set up your brand with Google search and consolidate your brand-specific info
Amalgamate people around you
Use Wistia (or at least You Tube) to host your brand-specific video
As a result of implementation of a strategy above, I planned for a SERP against a branded keyword to look something like that: https://www.google.com/?gws_rd=ssl#q=nifty+marketing. It is for Nifty Marketing, a local search marketing company from the US.
For the beginning – stop helping them
Ok. My client got caught in as he continuously was uncovering the implications of SEO schemes. As a result, he amassed a portion of content to that matter on the site's pages, actually, 8% of all pages.  And then he got a reviews featuring the same 'SEO scheme term' in title. It looks like Google was right to put that 'review link' right after his own domain, isn't it?
So, check whether or not you help your 'bad' reviewers for yourself. If you do, remove all relevant content from your site and manually re-submit relevant pages to Google index.
Become a local yourself
The client has had operations in Australia, UK and New Zealand. Apart from a Primary domain, he has got one for New Zealand users and, apparently, the United Kingdom users. 
Now, here's a portion of Google wisdom. Google tells that if your site has a country-coded top-level domain (such as .au) it is already associated with a geographic region (in this example, Australia). 
In my case, the client was perfectly positioned to target users in this geo-area. So, I suggested that he focused on Australia (so far as a Primary domain is concerned) and avoid content related to other locations. So, in my view each domain has to target its geo-specific audience and use a distinct content, especially the Address and Contact data. 
Additionally, I suggested that the client verified the domain(s) ownership with Google + (tie up them all together). 
As a result, he would have a Rich Snippet with map location and reviews appeared on a SERP whenever someone searches for your brand. Naturally, for the beginning would need some reviews from your colleagues (network) to that end. 
Sitelinks
Google tells they would only show Sitelinks on your site when there is a customer 'added value' therein. So, in most cases, Google will show Sitelinks when they think it will help a user to navigate your site, i.e. save users time and allow them to quickly find the information they're looking for.Google Sitelinks are automated.
Yet, there are ways to influence Google's choice of the necessary Sitelinks from your site. So, if you have this issue too – what you going to do is:
Change titles of pages listed in the main navigation menu. A page's title has to be easy, i.e. 'About' versus 'Who we are'. 
Mark up the Main Navigation menu. Use <nav> HTML5 tag on a section with navigation links. 
Use Breadcrumbs to mark up your navigation route. A breadcrumb trail is a set of links (breadcrumbs) that can help a user understand and navigate your site's hierarchy. When you mark up breadcrumb information in the body of a web page, Google can identify it and use it to understand and present the information on your pages in our search results. 
Optionally:
use anchor text on internal links. Fill in a page's title in a <title> attribute of a link

use well written tags and Meta description on internal pages.
As a result, your Sitelinks would appear beside your brand search results. As a by-product of that, the SERP may 'shrink' from 10 links to 7 links (or even less). This will result in 'squeezing out' the weakest links from the face of Search Engine Results Page. 
Concert with other strong brands
You may want to look for some digital assets you would want to connect to your brand. As suggested above, brand-specific pages on an influential website have a greater chance of ranking than small site's pages. Another aspect to consider is content freshness and frequency. For example, I recommend setting up a profile on MOZ. I am sure MOZ is strong enough to associate yourself with it. See an example here: http://moz.com/community/users/178604.
If you would write at least 3-4 blog posts and have your blog profile full and ready, this link will most likely get on the 1st page of Google rank up. This concerns all influential sites, especially those were you can regularly post your brand specific content. 
Set up your brand and consolidate your digital identity
First of all, in most cases with small companies, Google is not sure if a user really wants to see brand-specific results or just any results. That's why Google would tend to show a bit of both.
I suggest that you created Wikidata or Freebase entry and /or Wikipedia article on your company (mind Wikipedia Notabilityrequirement for Companies). Basically, it serves two goals so far as Online Reputation management is concerned.
First, it's a great way to consolidate all relevant facts and data about your business, including websites, social network profiles, persona as well as related searches, etc. Second, it's just another great page on your brand that has a very high chance of ranking on the first page, which is essentially a part of a 'squeeze out' strategy.
So, please take a time to do that and don't forget to mention all your online presence.
Amalgamate people around you
As evidenced in https://www.google.com/?gws_rd=ssl#q=nifty+marketing Google tends to show social profile pages of persons that mention a brand on their profiles. My suggestion is that some of you may include your company in your social profiles (if you haven't done yet). It especially concerns active profiles. Importantly, to maximize chances of ranking of such pages you would want to make sure that those of you who do it are also enlisted as employees or founders of the company on Wikidata and Freebase. 
Use Wistia (or at least Youtube) to host your brand-specific video
Wistia gives you the ability and instructions to easily create a video sitemap to help search engines crawl and index the content of your videos. This helps your video content rank higher, and these links then bring traffic back to your own website (versus YouTube). 
It is especially important for reputation management. Google would normally tend to include links to brand-specific video [content] on its SERP due to 'beneficial content' criterion. That's why you would want to host your videos there. To set up Video SEO, please follow instructions on http://wistia.com/doc/wistia-basics-advanced-marketing (from min 3:37). 
Apart from 'shaping' SERP for a brand-specific search term, it is necessary to take care of search results that appear when someone searches for 'Your-Company reviews'.
Here's what I suggest to impact the SERP for 'your-company + reviews' search term. 
To be continued…
I begin this case study with my recent client – www.shermancarter.com who sells gamer inspired outfits. He has got some reputation concerns with his current domain and does want to check the possible option for switching to a brand new one. Here I want to show my approach to making a keyword research for rebranding purposes specifically.
Brief:
Essentially, rebranding is connected with reputation-concerns raised by the old domain. 
New domain shall be related to the main theme. i.e. game-inspired apparel.
Domain shall help organic ranking of the existing content.
Premises:
Focus on two major product categories: Hoodies and Jackets.
Clothing is men-only, comfortable, yet, game-related AND cool.
Notice: 
In all cases except for ASSASSIN CREED, a domain name shall enhance the client's general theme, not help to sell a specific kind of clothes since the client obviously does not have lots of products on a potential keyword. 
Semantic kernel:
Geek.
Nerd.
Game.
Assassin Creed.
Desmond Miles.
GEEK
Quite surprisingly, 'all things geek' group of keywords is most popular of all above. 'Geek+shop+clothing' is potentially a quite powerful combination which yields 15,000 direct entry monthly searches alone (according to Google Keyword Planner). A potential cumulative effect of 'geek' is substantial, involving lots of long tail searches AND allowing for easy extension into nerd and game-related semantic fields. More specifically, 'Nerd' kernel can lawfully be labeled a subset of 'Geek' semantic kernel.
References:
Domain ideas:
geekoutfits.com
geekhoodies.com
geekcreed.net
 geekshops.net
geekshop.clothing
If 'geek' is adopted as the Primary keyword, the following are Auxiliary keywords:
Nerd
Game
Subject keywords are:
Clothing
Outfits
Style
Hoodie
GAME
All things Game is not popular group of keywords if you are a Clothing website, at least according to Google Keyword Planner. The only relatively popular group of keywords here is 'gaming t shirts' (2400 monthly searches). 'Gaming clothes' search term, for example, is reported to have 720 monthly searches only. By contrast, geek shirts have 3200 direct entry monthly searches. Therefore, Game-related semantic kernel is, arguably, best approached as a subset of the Geek kernel.
Importantly, the client would not want to compete with sites like Zazzle and the like ones. They just put different words on the same apparel, so they can put up astronomical number of products and are virtually unbeatable in organic search.
Domain ideas:
gamecreed.net
gamegeeks.clothing
gamer.clothing
gamerstyle.net
ASSASSIN CREED
'Assassins+Creed+Hoodie' combination yields 35,000 monthly searches alone, which is very lucrative. Yet, a potential cumulative effect of is moderate. 'Desmond' kernel is obviously a subset of 'Assassins Creed' semantic kernel.
Overall, the client is perfectly set to use this keyword combination for domain name – he already has content and incoming links to that effect. Still, the problem might be how he is going to expand this theme, for example, when marketing product related to a different game.
Domain ideas:
assassinoutfits.com
assassinsoutfits.com
assassinshoodies.net
assassinscreedhoodie.clothing
If ASSASSIN CREED adopted as the Primary keyword, the following are Auxiliary keywords:
Game
Desmond
Subject keywords are:
Hoodie
Jacket
Polo
Outfit