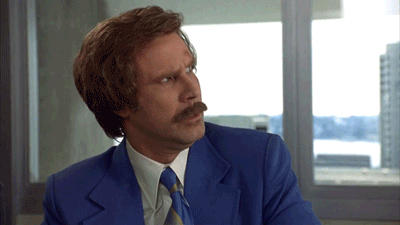 My client  - Searchwords, a local SEO company from Australia - needed a reputation management. As almost in every other case, the issue was negative reviews that were poorly substantiated but malicious in effect. The funnies thing is that they were made by another local SEO company... 
So, here we go. Hope you find it instructive.   
The problem
First of all, like every small site, Searchwords is exposed to a risk that negative reviews would dominate the Top-10 search results in Google. Google relies on several criteria when shaping a Search Results Page. Most influential of them are: a 'best match' and 'beneficial content' criteria. 
The implication of 'Best match' criterion is that your domain is shown whenever there's a brand-specific search query. Also, Google tends to show other domains that feature pages dedicated to your brand. 
While there could be a plenty of different pages to that end, small sites (juvenile brands) are often get caught in a position when 'no one' mentions them. And that's when Review sites come into play – they almost always have something on you, so they almost invariably tend to show up on the TOP-10 search results when a customer puts your brand name into a search filter. 
For example, let's compare Search Engine Results Pages (SERPs) across several companies that have had issues with a digital reputation management. Those are my past clients: Cincopa (multimedia content hosting service), Go-Gulf (web development and SEO) and, lastly, Searchwords themselves. 
https://www.google.com/?gws_rd=ssl#q=cincopa shows that 'Cincopa' brand search has only 7 listings on a SERP instead of 10. It is so because Google features Sitelinks that simply 'eat up' the SERP's place. Overall, the company controls 4 of 7 listings on the SERP: the site, and three Social media accounts. The rest are most influential resources that feature articles on the brand. Importantly, the negative review is seen only on Page 2 positions 6th. Total, there are 2,770 pages with a brand name in title. 
https://www.google.com/?gws_rd=ssl#q=go-gulf shows that a brand has been listed on Google Places and has Google reviews. The company owns several domains, and 2 of them are listed on a SERP. Also, there is a most popular page on the site that has a separate listing. Overall, despite a competition, the company controls 6 out 10 listings. 3 of them are brand's domains / pages, and the other three are social networks' accounts. Importantly, there's no reviews whatsoever, except for Google reviews. Total, there are 3,020 pages with a brand name in title. 
https://www.google.com.au/?gws_rd=ssl#q=searchwords shows that you control 5 out of 10 listings on a SERP: 2 are your site's pages, 1 directory membership and the rest are your social profiles. The remaining 5 listings are: 2 review sites, the Crunchbase entry and 2 links that are completely 'out of the way'. Total, there are 2,020 pages with a brand name in title. 
The strategy
So, my strategy goes down to the following. 
For the beginning – stop helping the 'bad reviews'. 
Create rich snippets – Google Maps, Google Reviews 
Squeeze out random links from the SERP 
Make sure your brand concerts with other strong brands
Set up your brand with Google search and consolidate your brand-specific info
Amalgamate people around you
Use Wistia (or at least You Tube) to host your brand-specific video
As a result of implementation of a strategy above, I planned for a SERP against a branded keyword to look something like that: https://www.google.com/?gws_rd=ssl#q=nifty+marketing. It is for Nifty Marketing, a local search marketing company from the US.
For the beginning – stop helping them
Ok. My client got caught in as he continuously was uncovering the implications of SEO schemes. As a result, he amassed a portion of content to that matter on the site's pages, actually, 8% of all pages.  And then he got a reviews featuring the same 'SEO scheme term' in title. It looks like Google was right to put that 'review link' right after his own domain, isn't it?
So, check whether or not you help your 'bad' reviewers for yourself. If you do, remove all relevant content from your site and manually re-submit relevant pages to Google index.
Become a local yourself
The client has had operations in Australia, UK and New Zealand. Apart from a Primary domain, he has got one for New Zealand users and, apparently, the United Kingdom users. 
Now, here's a portion of Google wisdom. Google tells that if your site has a country-coded top-level domain (such as .au) it is already associated with a geographic region (in this example, Australia). 
In my case, the client was perfectly positioned to target users in this geo-area. So, I suggested that he focused on Australia (so far as a Primary domain is concerned) and avoid content related to other locations. So, in my view each domain has to target its geo-specific audience and use a distinct content, especially the Address and Contact data. 
Additionally, I suggested that the client verified the domain(s) ownership with Google + (tie up them all together). 
As a result, he would have a Rich Snippet with map location and reviews appeared on a SERP whenever someone searches for your brand. Naturally, for the beginning would need some reviews from your colleagues (network) to that end. 
Sitelinks
Google tells they would only show Sitelinks on your site when there is a customer 'added value' therein. So, in most cases, Google will show Sitelinks when they think it will help a user to navigate your site, i.e. save users time and allow them to quickly find the information they're looking for.Google Sitelinks are automated.
Yet, there are ways to influence Google's choice of the necessary Sitelinks from your site. So, if you have this issue too – what you going to do is:
Change titles of pages listed in the main navigation menu. A page's title has to be easy, i.e. 'About' versus 'Who we are'. 
Mark up the Main Navigation menu. Use <nav> HTML5 tag on a section with navigation links. 
Use Breadcrumbs to mark up your navigation route. A breadcrumb trail is a set of links (breadcrumbs) that can help a user understand and navigate your site's hierarchy. When you mark up breadcrumb information in the body of a web page, Google can identify it and use it to understand and present the information on your pages in our search results. 
Optionally:
use anchor text on internal links. Fill in a page's title in a <title> attribute of a link

use well written tags and Meta description on internal pages.
As a result, your Sitelinks would appear beside your brand search results. As a by-product of that, the SERP may 'shrink' from 10 links to 7 links (or even less). This will result in 'squeezing out' the weakest links from the face of Search Engine Results Page. 
Concert with other strong brands
You may want to look for some digital assets you would want to connect to your brand. As suggested above, brand-specific pages on an influential website have a greater chance of ranking than small site's pages. Another aspect to consider is content freshness and frequency. For example, I recommend setting up a profile on MOZ. I am sure MOZ is strong enough to associate yourself with it. See an example here: http://moz.com/community/users/178604.
If you would write at least 3-4 blog posts and have your blog profile full and ready, this link will most likely get on the 1st page of Google rank up. This concerns all influential sites, especially those were you can regularly post your brand specific content. 
Set up your brand and consolidate your digital identity
First of all, in most cases with small companies, Google is not sure if a user really wants to see brand-specific results or just any results. That's why Google would tend to show a bit of both.
I suggest that you created Wikidata or Freebase entry and /or Wikipedia article on your company (mind Wikipedia Notabilityrequirement for Companies). Basically, it serves two goals so far as Online Reputation management is concerned.
First, it's a great way to consolidate all relevant facts and data about your business, including websites, social network profiles, persona as well as related searches, etc. Second, it's just another great page on your brand that has a very high chance of ranking on the first page, which is essentially a part of a 'squeeze out' strategy.
So, please take a time to do that and don't forget to mention all your online presence.
Amalgamate people around you
As evidenced in https://www.google.com/?gws_rd=ssl#q=nifty+marketing Google tends to show social profile pages of persons that mention a brand on their profiles. My suggestion is that some of you may include your company in your social profiles (if you haven't done yet). It especially concerns active profiles. Importantly, to maximize chances of ranking of such pages you would want to make sure that those of you who do it are also enlisted as employees or founders of the company on Wikidata and Freebase. 
Use Wistia (or at least Youtube) to host your brand-specific video
Wistia gives you the ability and instructions to easily create a video sitemap to help search engines crawl and index the content of your videos. This helps your video content rank higher, and these links then bring traffic back to your own website (versus YouTube). 
It is especially important for reputation management. Google would normally tend to include links to brand-specific video [content] on its SERP due to 'beneficial content' criterion. That's why you would want to host your videos there. To set up Video SEO, please follow instructions on http://wistia.com/doc/wistia-basics-advanced-marketing (from min 3:37). 
Apart from 'shaping' SERP for a brand-specific search term, it is necessary to take care of search results that appear when someone searches for 'Your-Company reviews'.
Here's what I suggest to impact the SERP for 'your-company + reviews' search term. 
To be continued…